Would Your Organization Benefit from a Freelance Aviation Reporter?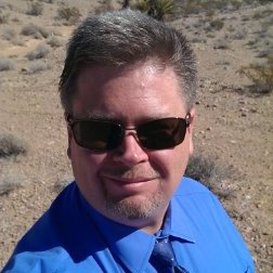 Today's media environment has rapidly evolved from the smoke-filled newsrooms of the 1960s, 1970s, and 1980s. With the advent of online media, and the need for all news outlets to run leaner in order to survive, many organizations have discovered that the freelance contractor model provides an equivalent or even superior level of service and professionalism, while markedly reducing overhead costs.

This is especially true for small companies, online news services, and advocacy publications, that require on-demand access to a professional journalist in a specialized field, who is able to skillfully report on a variety of subjects, under tight deadlines, and at competitive rates, while also maintaining a professional voice and image to represent their businesses.
---
Who is Rob Finfrock?
First and foremost, Rob is an aviation writer. His writing style conveys both the hard information of a given subject, as well as
the underlying passion and love for the industry that anyone involved with aviation must have in order to succeed.
As a freelance "Flightwriter," Rob brings his boundless enthusiasm and many years of experience reporting in the aviation and aerospace industries to your news organization or group. If you represent:
A general media outlet requiring immediate expertise on an aviation-related topic...
An aviation publication looking for beat reporters, or a feature story...
An aerospace business seeking a technical writer to publish your press release or white paper...
An advocacy group that needs a clear and engaging voice to spread your message...
Rob offers immediate and professional writing and reporting services, at competitive rates!
What Does Rob Offer to Your Business?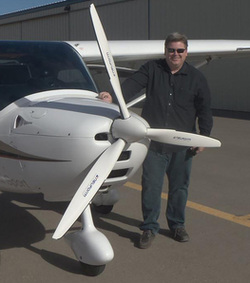 An FAA-certificated Sport Pilot, Rob has been actively involved in the aviation community for nearly 15 years. He has authored over 2,000 news releases and feature items for several aviation businesses and advocacy (also known as "alphabet" or "letter") groups, all catering to business aviation professionals.

Since 2005, Rob has reported on a variety of events and topics of critical importance to the aviation industry, including four years as Managing Editor for an online aviation news service focusing on general aviation, commercial airlines, business aviation, and aerospace. He's covered a variety of breaking news affecting the aviation community, and reported on-site from industry trade events. Rob has also interviewed numerous executives, business leaders and CEOs, and other notable figures within the aviation community.

Rob's work has been published by Aviation International News, the Aircraft Owners and Pilots Association (AOPA), the National Business Aviation Association (NBAA), and Helicopter Association International (HAI) as well as several other companies within the global business aviation community.

Rob presents a clear, professional, and informed voice
to spread YOUR message and tell YOUR story!
---